Sunday, November 26, 2006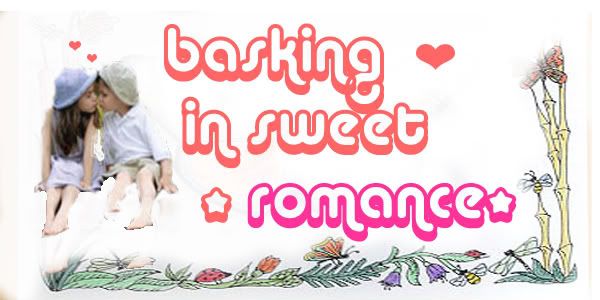 Thank you for shopping with us~! :) This is a preorder not to be missed! :) lots of very very very very pretty victorian style!! :) even i am super attracted! this preorder will NEVER/ NOT be repeated..so grab wad u like now!
PLS CLICK ON HYPERLINKS TO ACCESS OTHER COLS! :)
to make a order, simply email us at
shoppin_diva12@yahoo.com.sg
in this format(50% deposit is REQUIRED PER PIECE)
Name:
Contact no(compusulory):
Code:
Colour:
Size:
Deposit= no of items X actual price X0.5=
Pls take note of these few important dates..:)

Deadline for first batch ofdeposit: 3rd Dec 2006
Deadline for end of first batchof preorder: 3rd Dec 2006 deadline for 2nd batch of deposit: 7th Dec 2006Deadline for 2nd batch of preorder: 7th dec 2006
Estimated date of arrival: first week of Jan to 2nd week of Jan( it might be delayed due to christmas)


Buyers who pay in full will get subsidised for normal mail..however, for $10 items, payment have to be in full but no free postage as it is promotional items) pls note first batch dun mean reach faster but we are doing this to ensure more IN stock items.

(pls note that this supplier is extremely slow..so date of arrival is quite delayed..:) )
Hyperlinks to yahoo auctions will be included soon..:) pls order wadever u like cos quantity is limited!! and first come first serve wor! No bargaining for discounts pls sweeties! :P Measurements are in CM unless otherwise STATED. ABR for inches= IN , Abr for chest= CH, Waist= W, length=L
G&G contact lens for $39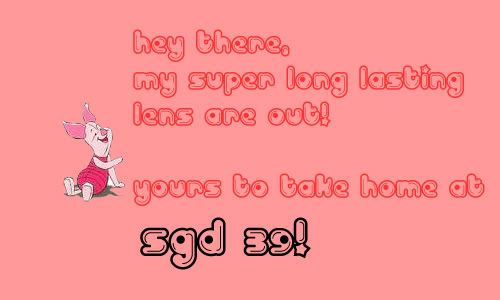 Wan big eyes?G&G 1 yr lens retailing at $39!!!!click me now~!
TO Make a bidding for these lenses, pls click
here
Code:70( furry cardigan~)
Measurements: L:14in Ch:34in
Price:$24.9
For all colours pls click
here
click me to view more pics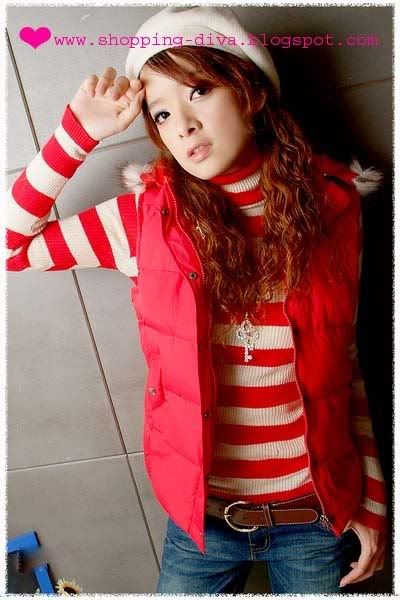 Code:71( long sleeve striped top)
Measurements: L:22in Ch:38in Waist:36in
Price:$25.9
For all colours pls click
here
click me to view more pics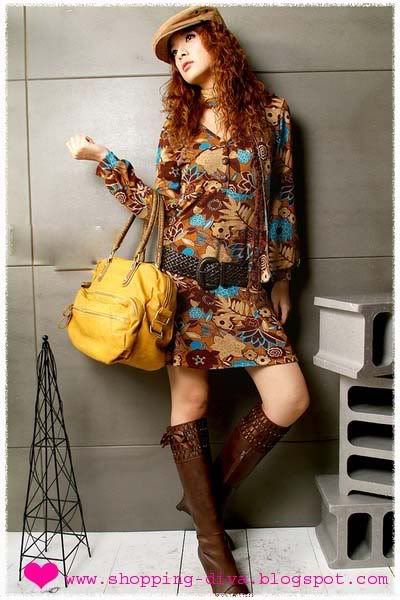 Code:72( flowery dress)
Measurements: L:34in Ch:33in Waist:30in
Price:$26.9
For all colours pls click
here
click me to view more pics
Code:73
Measurements: L:21.5in Ch:37in Waist:34in
Price:$27.9(jacket)
For all colours pls click
here
click me to view more pics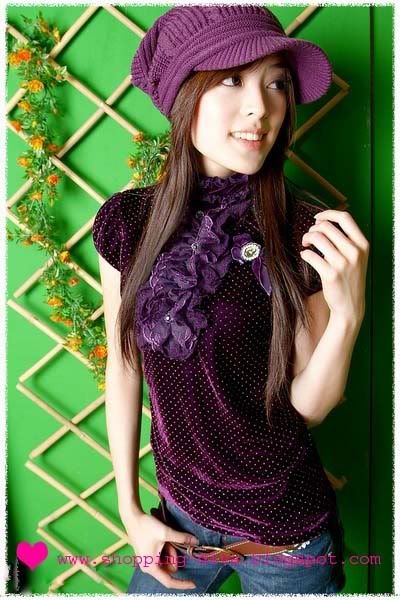 Code:74
Measurements: L:22in Ch:34in Waist:32in
Price:$23.9(dotted lace top)
For all colours pls click
here
click me to view more pics
Code:75( fake 2 piece victorian style top)
Measurements: L:23.5in Ch:34in Waist:34in
Price:$24.9
For all colours pls click
here
click me to view more pics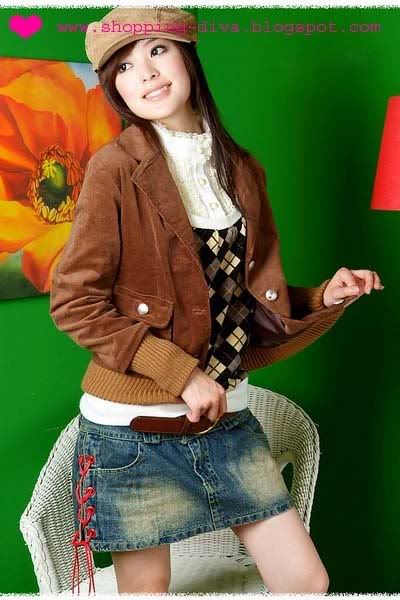 Code:76(denim skirt with string)
Measurements: M: L:12in Ch:28in Waist:35in L: L:13in Ch:30in Waist:37in
Price:$26.9
For all colours pls click
here
click me to view more pics
Code:77( striped top)
Measurements: L:33.5in Ch:32in Waist:29in
Price:$24.9
For all colours pls click
here
click me to view more pics
Code:78(cool furry jacket with pockets)
Measurements: L:19in Ch:36in Waist:33in
Price:$25.9
For all colours pls click
here
click me to view more pics
Code:79( cool dress with ribbon)
Measurements: L:37in Waist:28in
Price:$25.9
For all colours pls click
here
click me to view more pics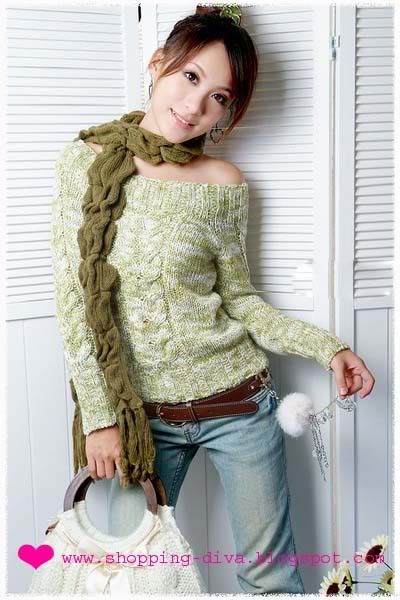 Code:80
Measurements: L:22in Chest:34in Waist:33in
Price:$24.9(woolen top, no scarf)
For all colours pls click
here
click me to view more pics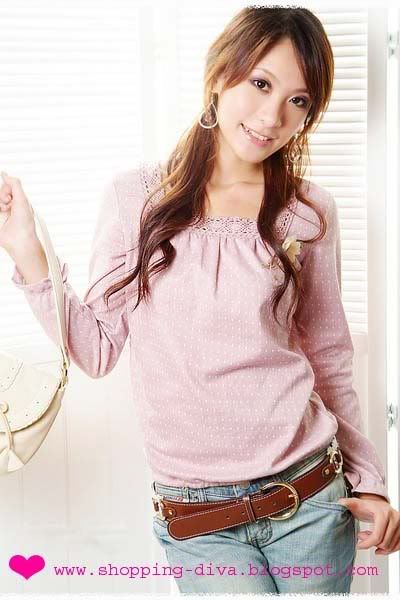 Code:81(pokka dot top)
Measurements: L:22.5in Chest:34in Waist:33in
Price:$19.9
For all colours pls click
here
click me to view more pics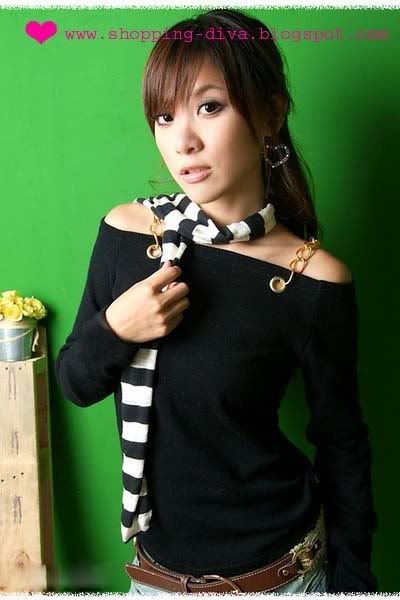 Code:82
Measurements: L:23in Chest:33in Waist:29in
Price:$22.9(classy top with scarf)
For all colours pls click
here
click me to view more pics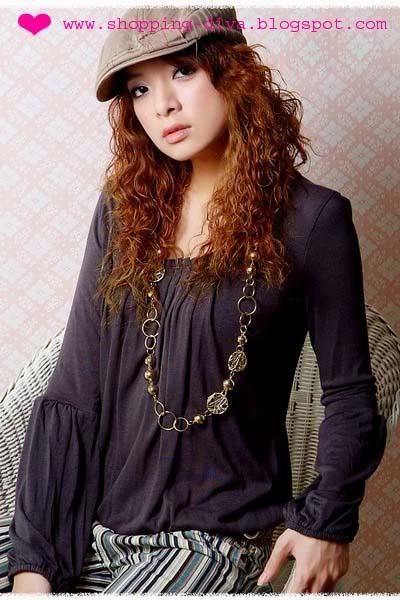 Code:83
Measurements: L:24in Chest:37in Waist:38in
Price:$23.9(long sleeve classy top with puff up sleeves)
For all colours pls click
here
click me to view more pics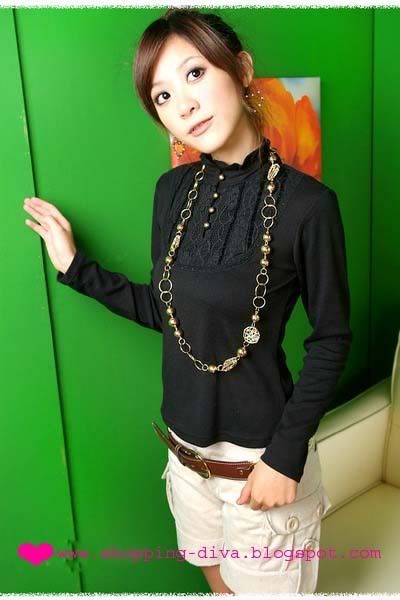 Code:84(victorian style top)
Measurements: L:22in Chest:32in Waist:30in
Price:$24.9
For all colours pls click
here
click me to view more pics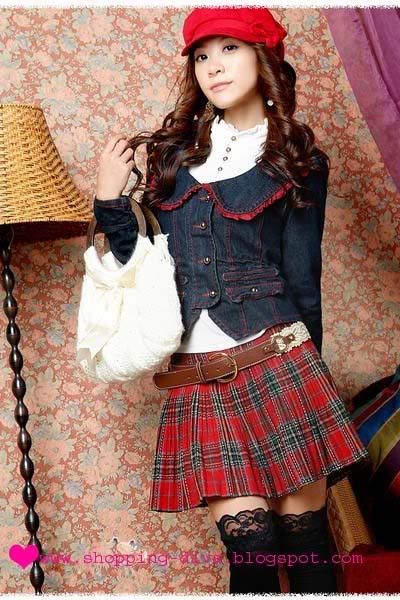 Code:85(checkered skirt- wild!)
Measurements: S: L:15in Waist:26in Hips:36in M: L:15in Waist:28in Hips:38in
Price:$23.9
For all colours pls click
here
click me to view more pics
Code:86(wollen skirt! sexy! )
Measurements: L:12in Waist:27-32in Hips:34in
Price:$24.9
For all colours pls click
here
click me to view more pics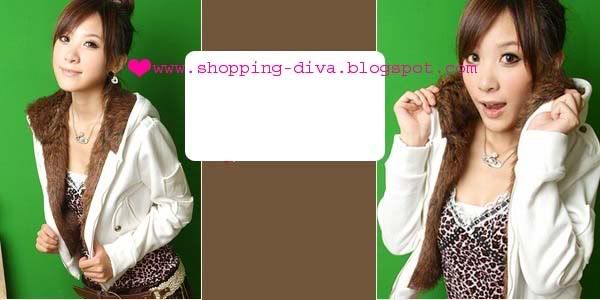 Code:87(furry cardi)
Measurements: L:15in Chest:38in
Price:$26.9
For all colours pls click
here
click me to view more pics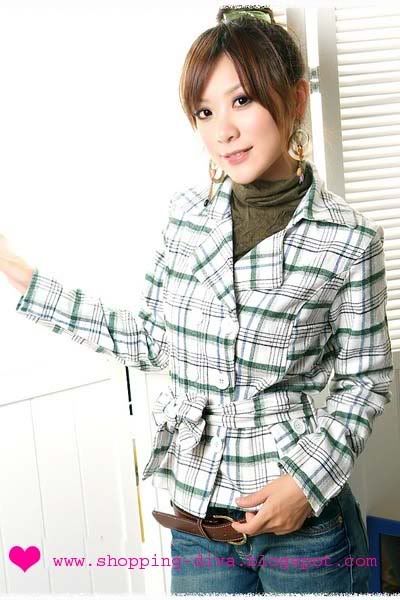 Code:88(unique checkered jacket)
Measurements: L:20.5in Chest:38in Waist:36in
Price:$25.9
For all colours pls click
here
click me to view more pics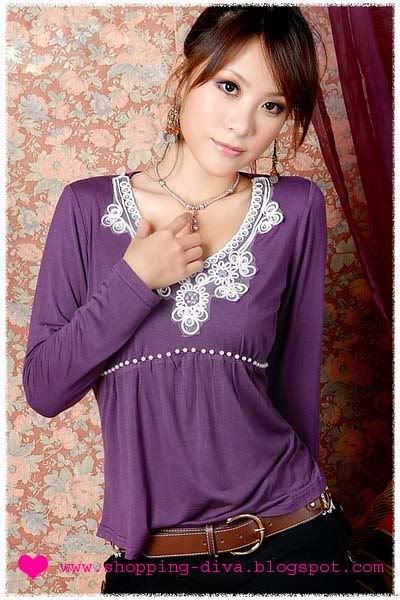 Code:89
Measurements: L:24in Chest:34in Waist:32in
Price:$21.9( cute flowery top)
For all colours pls click
here
click me to view more pics
Code:90(sweet outerwear)
Measurements: L:22.5in Waist:32in
Price:$22.9
For all colours pls click
here
click me to view more pics
Code:91(sweet wollen jacket)
Measurements: L:21.5in Chest:36in Waist:32in
Price:$23.9
For all colours pls click
here
click me to view more pics
Code:92(striped top)
Measurements: L:31.5in Chest:44in Waist:39in
Price:$24.9
For all colours pls click
here
click me to view more pics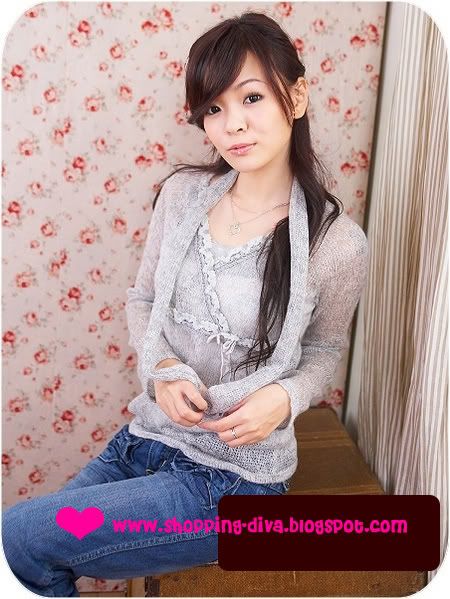 Code:1 (3 piece top)
Measurements: L:60 Ch:42-46 W:38-44
Price:$24.9
For all colours pls click
here
click me to view more pics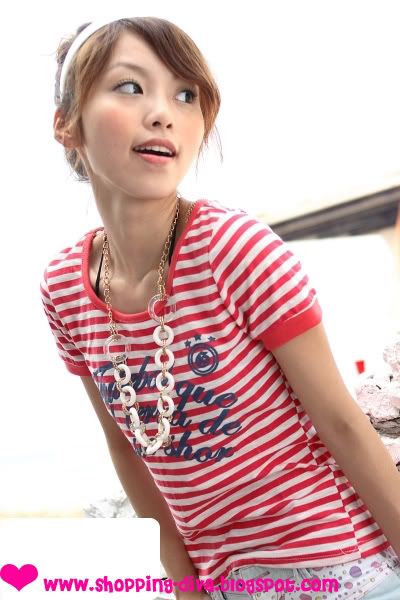 Code:2 (offer item!!-Realli cheap and very nice! 2 col top)
Measurements: L:54 Ch:40
Price:$10
For all colours pls click
here
click me to view more pics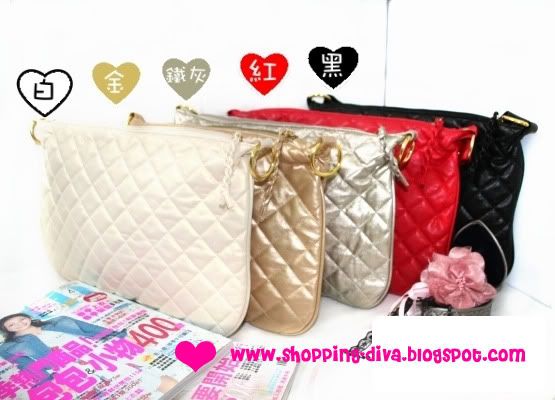 Code:3 (all colours available. Pls state the colour that you want! )
Measurements: L:38 Ht:25
Price:$24.9
For all colours pls click
here
click me to view more pics
Code:4 (white girly top)
Measurements: L: 73 Ch:42 W:45
Price:$24.9
For all colours pls click
here
click me to view more pics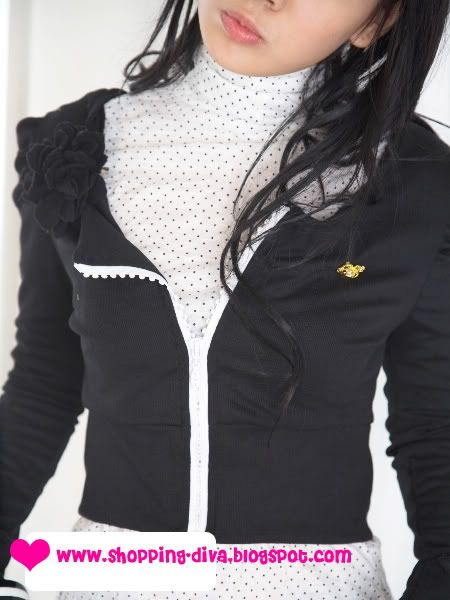 Code:5 (cute sweater)
Measurements: L:41 Ch:42 W:35
Price:$22.9
For all colours pls click
here
click me to view more pics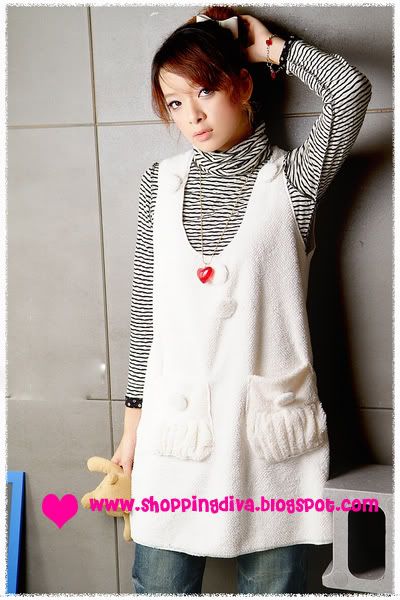 Code:6 (outerwear)
Measurements: L:32in Ch:35in W:37in
Price:$19.9
For all colours pls click
here
click me to view more pics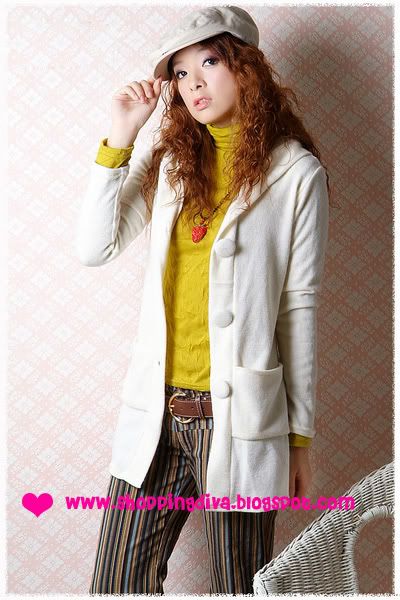 Code:7(outerwear)
Measurements: L:29in Ch:37in W:33in
Price:$22.5
For all colours pls click
here
click me to view more pics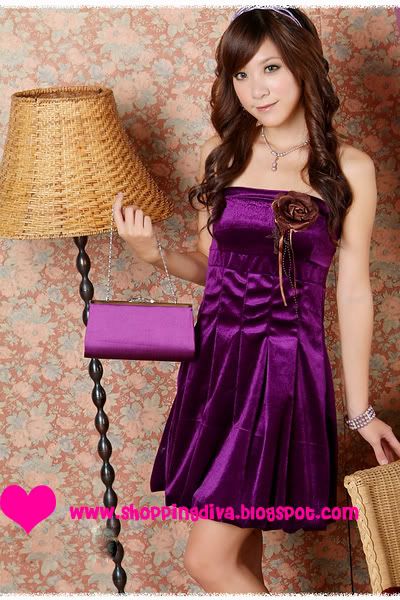 Code:8( party dress)
Measurements: L:28in Ch:24-32in W:33in
Price:$22.5
For all colours pls click
here
click me to view more pics
Code:9 (victorian style top)-comes in 3 colours
Measurements: L:20.5in Ch:34in W:30in
Price:$23.5
For all colours pls click
here
click me to view more pics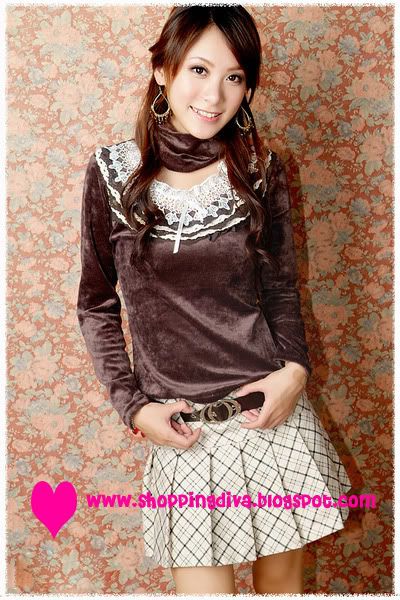 Code:10 (Very pretty chic skirt.comes in M and L and 2 colours)
Measurements: S: L:13in W:28in H:34in / M: L:13in W:28in H:36in
Price:$19.9
For all colours pls click
here
click me to view more pics
Code:11 (stylish diamante belt)
Measurements: L: 97 W:2.5
Price:$23.5
For all colours pls click
here
click me to view more pics
Code:12 (stylish brown beach pants)
Measurements: L:31 W:29 H:35
Price:$24.9
For all colours pls click
here
click me to view more pics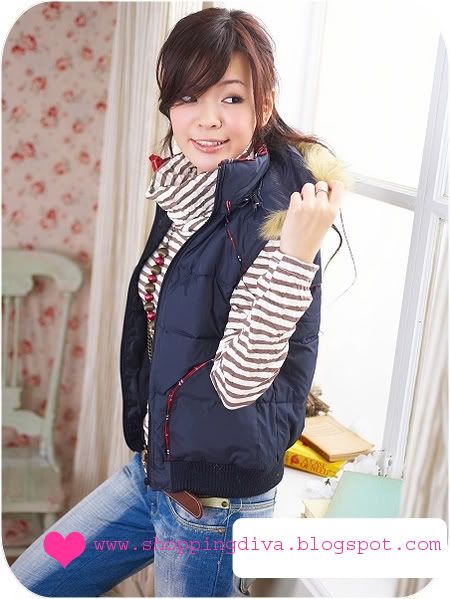 Code:13 (outerwear)
Measurements: L:55 Ch:47
Price:$23.9
For all colours pls click
here
click me to view more pics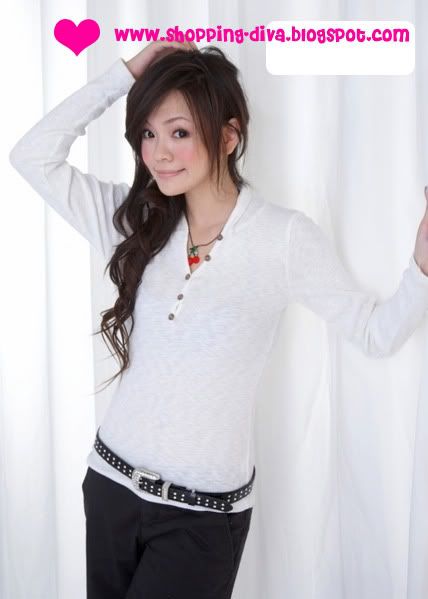 Code:14 (white top)
Measurements: L:54 Ch:36 W:35
Price:$18.9
For all colours pls click
here
click me to view more pics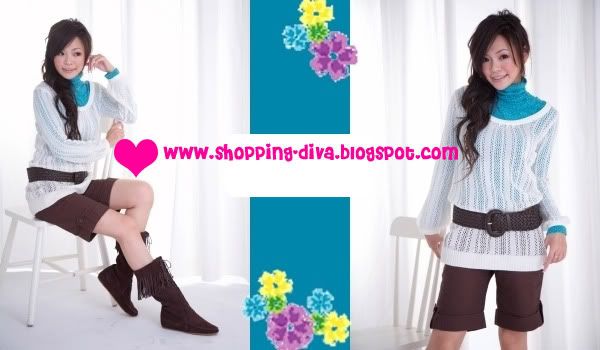 Code:15(very chic white outer top)
Measurements: L:73Ch:43 W:42
Price:$23.9
For all colours pls click
here
click me to view more pics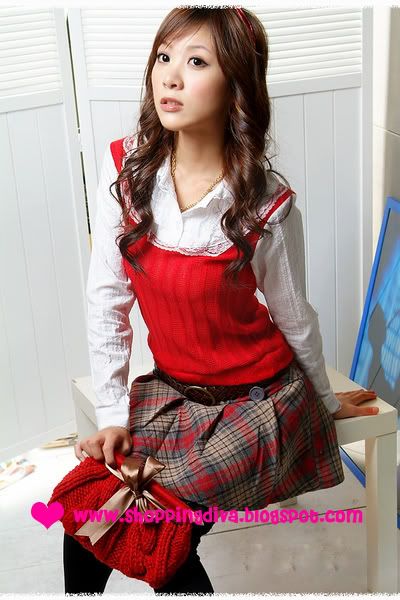 Code:16 (very pretty girlish top)
Measurements: L:20in Ch:32in W:28in
Price:$23.5
For all colours pls click
here
click me to view more pics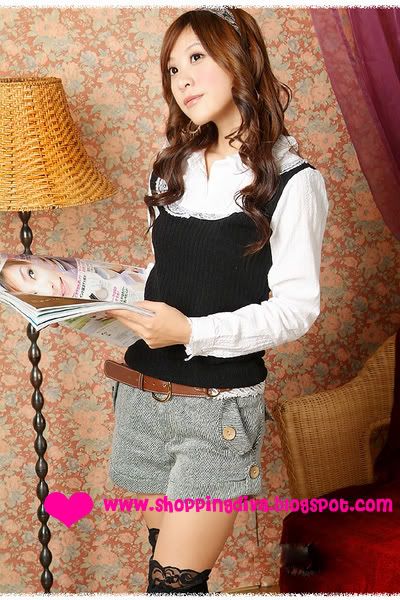 Code:16 (black very girly fake 2 piece victorian style top)
Measurements: L:20in Ch:32in W:28in
Price:$23.5
For all colours pls click
here
click me to view more pics
Code:17 (boho style top-3 colours very chic and nice! u will deft need this for parties!)
Measurements: L:23in Ch:30in W:35in
Price:$23.5
For all colours pls click
here
click me to view more pics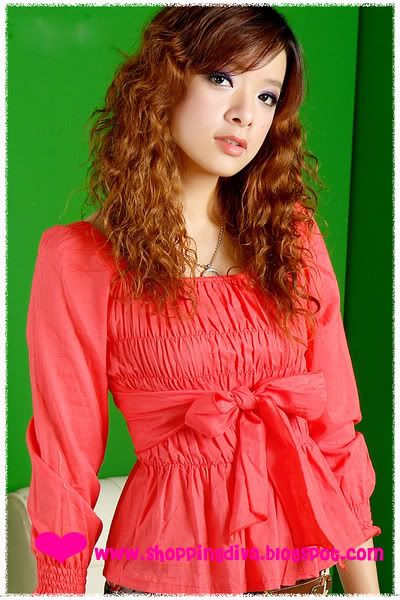 Code:18 (ribbon top)
Measurements: L:21in Ch:25in W:23in
Price:$18
For all colours pls click
here
click me to view more pics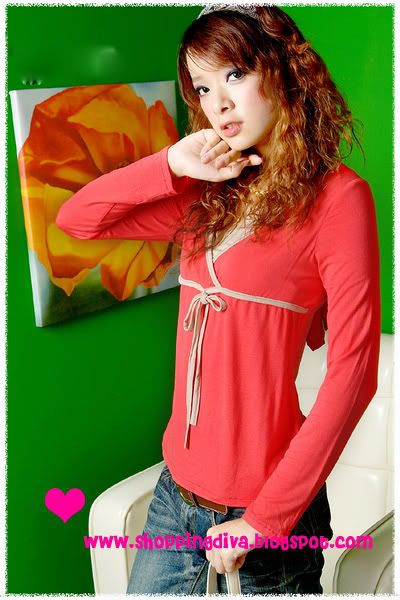 Code:19 (ribbon top)
Measurements: L:23.5in Ch:32in W:32in
Price:$19.5
For all colours pls click
here
click me to view more pics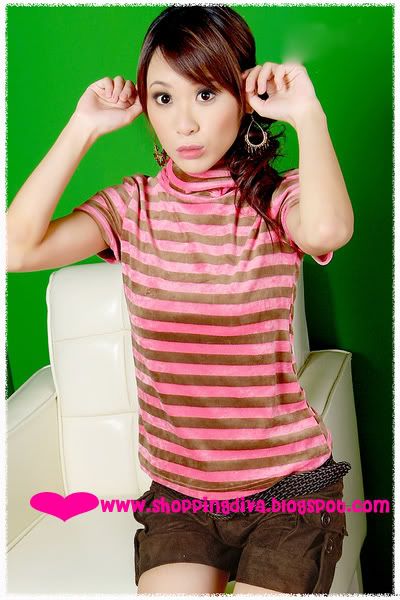 Code:20 (stylish striped velvet top)
Measurements: L:22in Ch:33in W:30in
Price:$22
For all colours pls click
here
click me to view more pics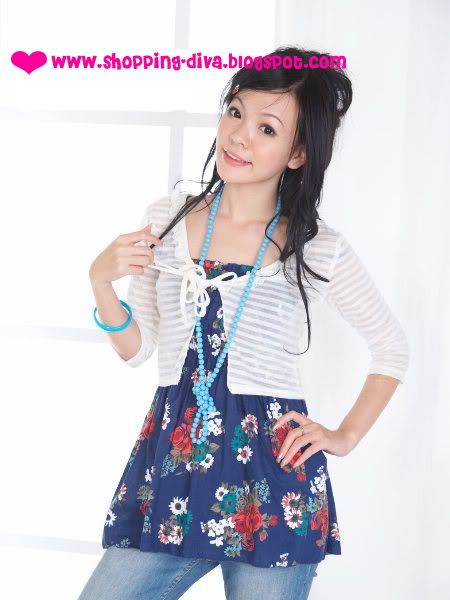 Code:21 (2 piece- outerwear cardi+ inner wear Flower top!)
Measurements:L: 39 Ch: 41
Price:$22.5
For all colours pls click
here
click me to view more pics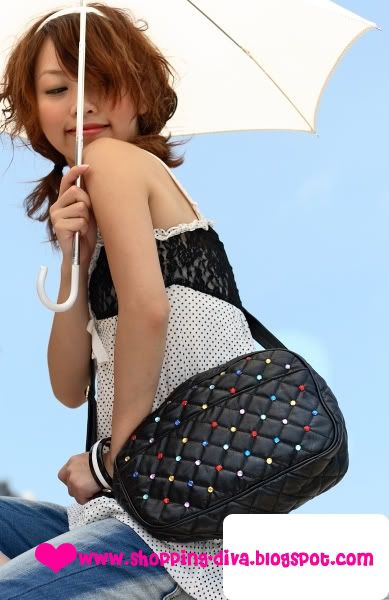 Code:22 (bag)
Measurements: -
Price:$26.9
For all colours pls click
here
click me to view more pics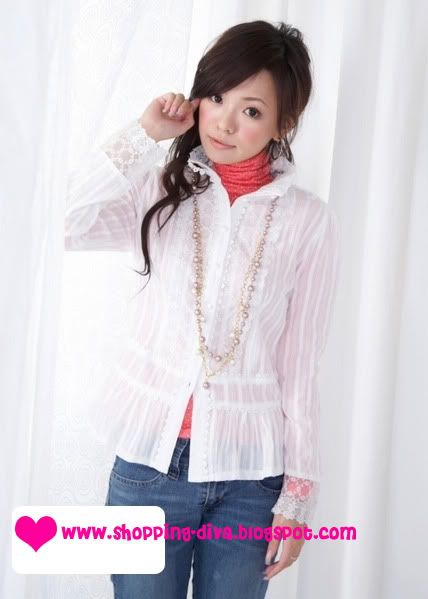 Code:23 (very nice very nice stylish top!! :) )
Measurements: L:57 Ch:46 W:39
Price:$24.9
For all colours pls click
here
click me to view more pics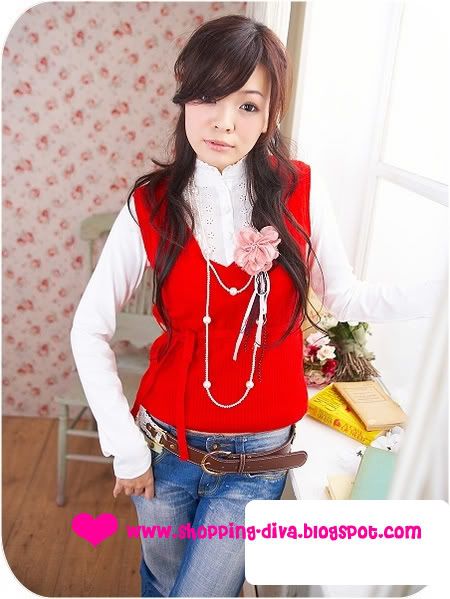 Code:24 (red victorian style top)
Measurements: L:55 Ch:39-47
Price:$24.9
For all colours pls click
here
click me to view more pics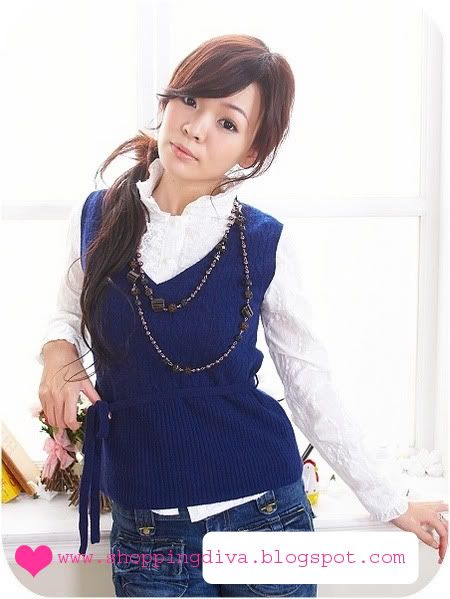 Code:24 (blue victorian style top)
Measurements: L:55 Ch:39-47
Price:$24.9
For all colours pls click
here
click me to view more pics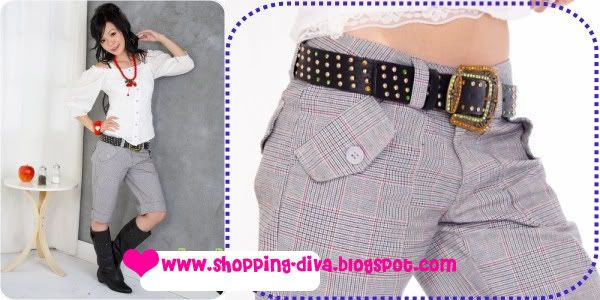 Code:25 (chic cargo pants)
Measurements: S: L:51 W:27in / M: L:52 W:28in
Price:$25.9
For all colours pls click
here
click me to view more pics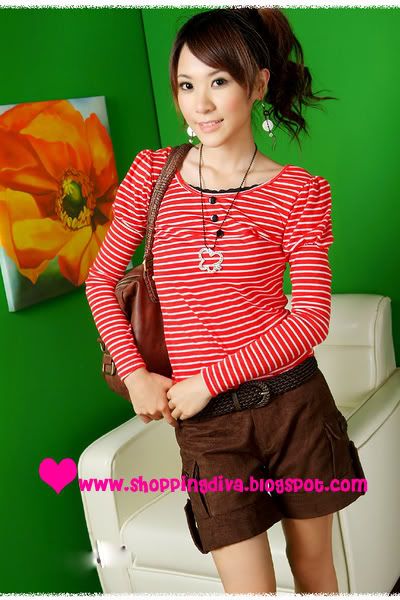 Code:26 (cute red top)
Measurements: L:22.5in Ch:33in W:28in
Price:$22
For all colours pls click
here
click me to view more pics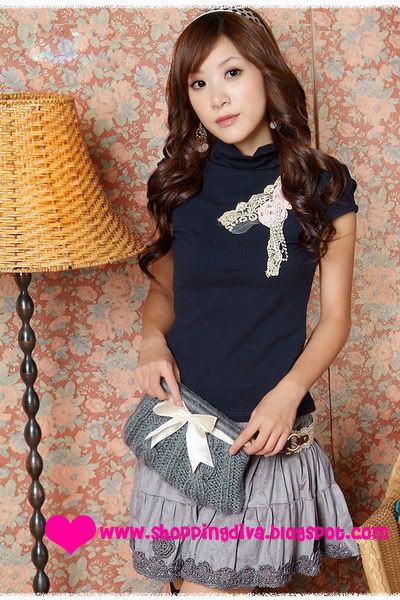 Code:27 (nice blue top)
Measurements: L:20in Ch:31in W:27in
Price:$23.5
For all colours pls click
here
click me to view more pics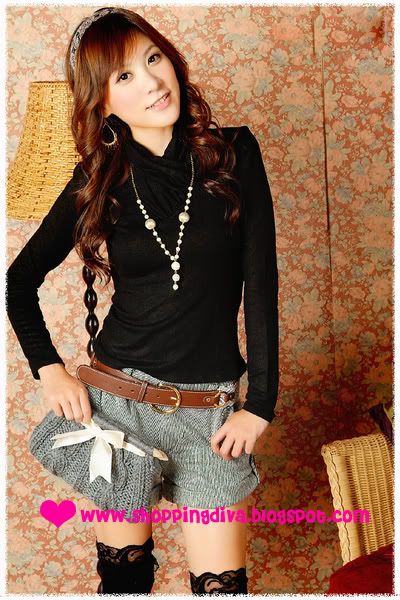 Code:28 (stylish black top)
Measurements: L:22.5in Ch:30in W:27in
Price:$23.5
For all colours pls click
here
click me to view more pics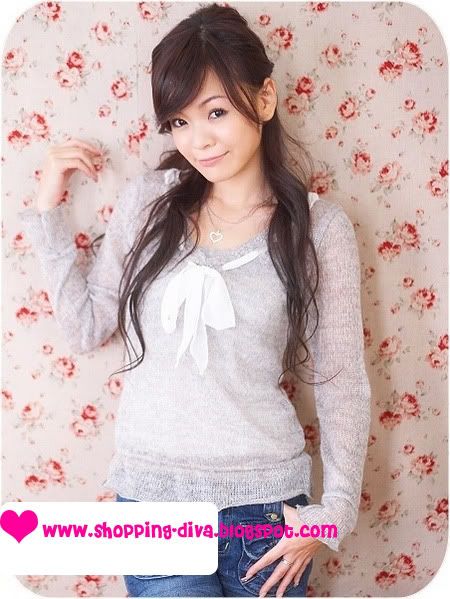 Code:29 (2 piece stylsh sexy top)
Measurements: L:60 Ch:41-47 W:41
Price:$22.5
For all colours pls click
here
click me to view more pics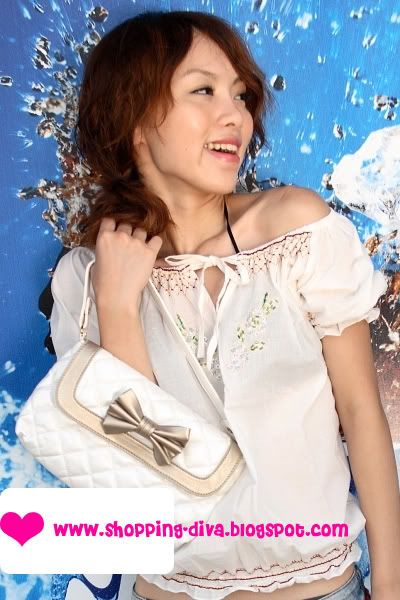 Code:30 ( bag)
Measurements: L:27 H:17
Price:$21.9
For all colours pls click
here
click me to view more pics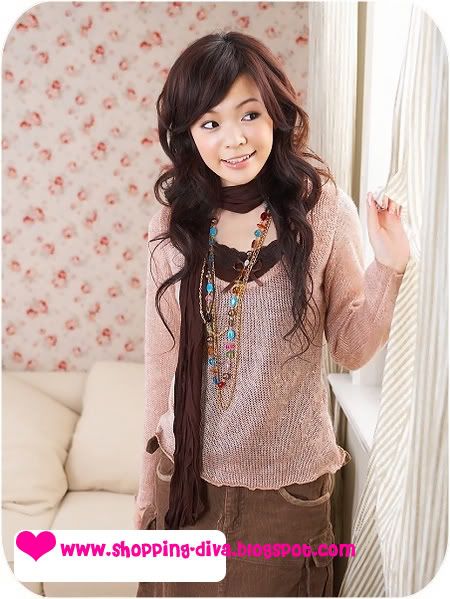 Code:31 (3 piece top with scarf)
Measurements: L:54 Ch:44 W:38
Price:$24.9
For all colours pls click
here
click me to view more pics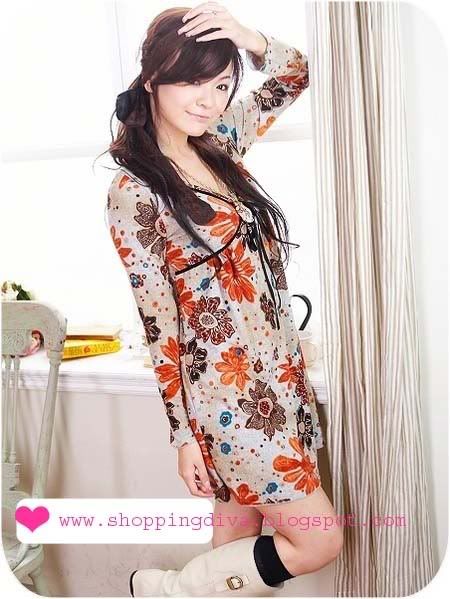 Code:32 (nice floral dress)
Measurements: L:76 Ch:44-60
Price:$26.50
For all colours pls click
here
click me to view more pics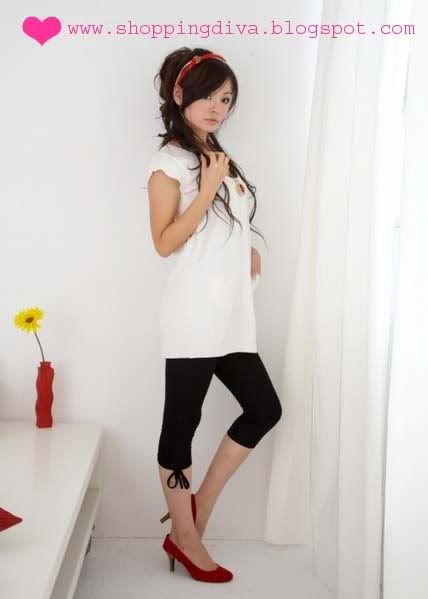 Code:33 (skinny leggies)
Measurements: L:60 W:23-28in H:33-37in
Price:$10
For all colours pls click
here
click me to view more pics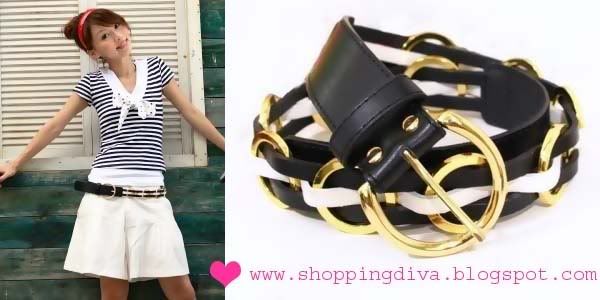 Code:34 (belt)
Measurements: L:104 Width:4
Price:$16.90
For all colours pls click
here
click me to view more pics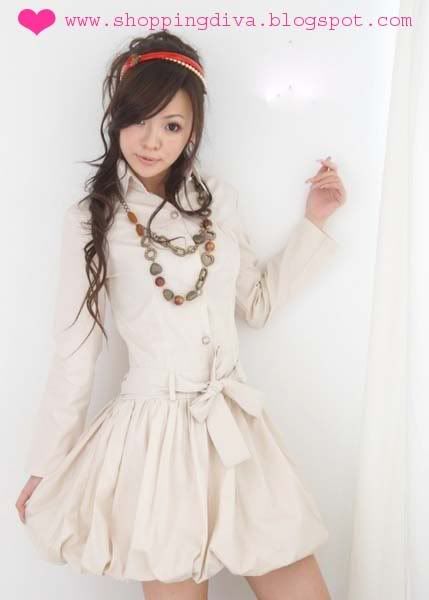 Code:35( dress with belt)
Measurements: L:86 Ch:46 W:39
Price:$27.90
For all colours pls click
here
click me to view more pics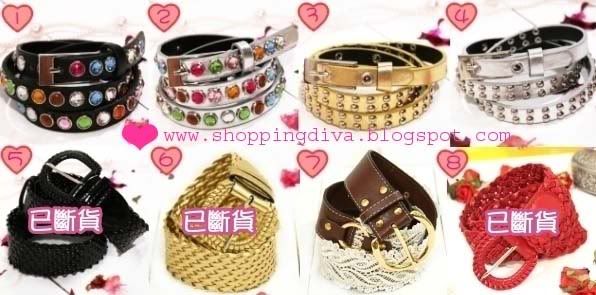 Code:36 (belt)
Measurements: 1)L:106 2)L:106 3)L:100 4)100 7)104
Price:$12.90
For all colours pls click
here
click me to view more pics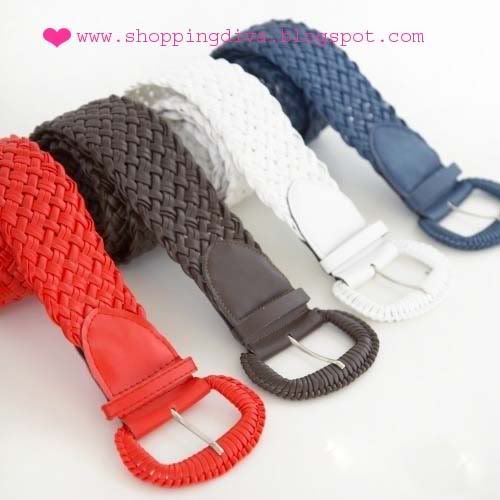 Code:37 (belt)
Measurements: L:103 Width:6.5
Price:$15.90
For all colours pls click
here
click me to view more pics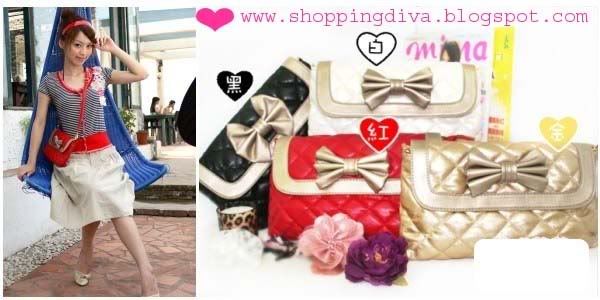 Code:38 (bag)
Measurements: L:27 Ht:17
Price:$21.90
For all colours pls click
here
click me to view more pics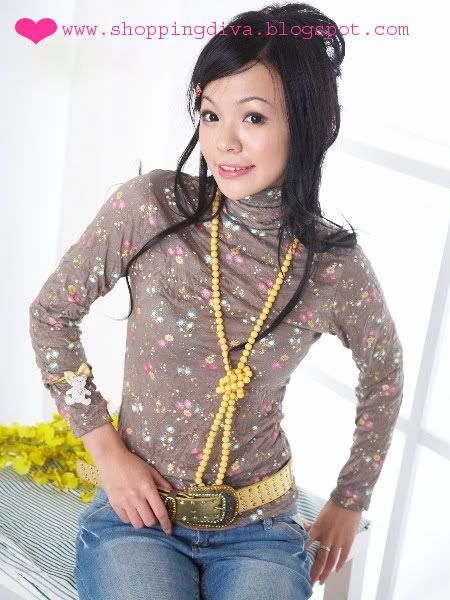 Code:39 ( flowery top)
Measurements: L:56 Ch:32-36in W:39
Price:$13.90
For all colours pls click
here
click me to view more pics
Code:40
Measurements: L:54 Ch:46 W:43
Price:$29.90
For all colours pls click
here
click me to view more pics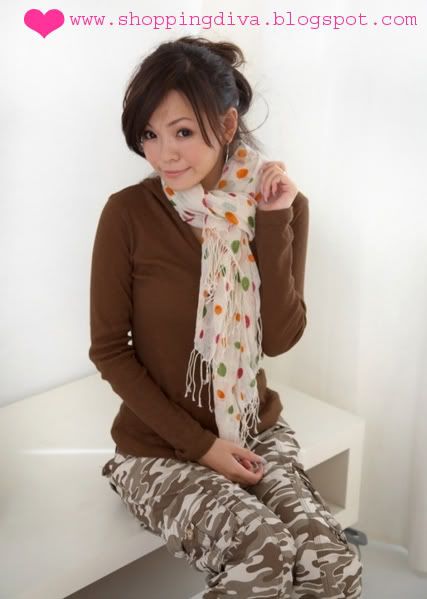 Code:42(scarf)
Measurements: L:190 Width:50
Price:$18.90
For all colours pls click
here
click me to view more pics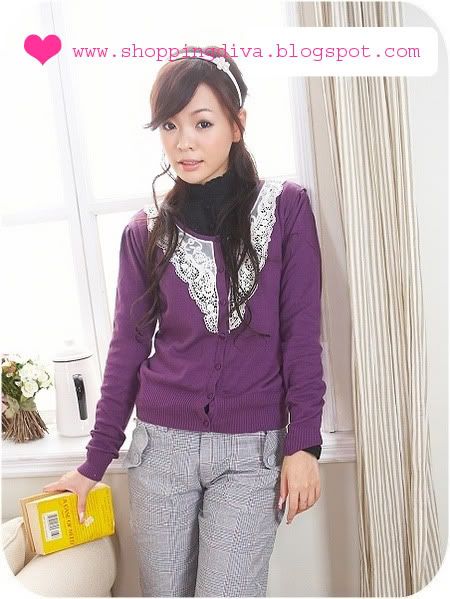 Code:43(nice outerwear)
Measurements: L:54 Ch:47 W:43
Price:$22.90
For all colours pls click
here
click me to view more pics
Code:44 (outerwear)
Measurements: L:71 Ch:50-68
Price:$23.90
For all colours pls click
here
click me to view more pics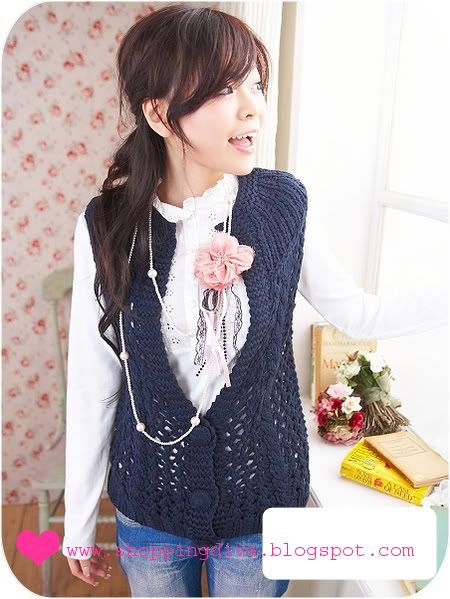 Code:45(outerwear)
Measurements: L:56 Ch:40-53
Price:$23.90
For all colours pls click
here
click me to view more pics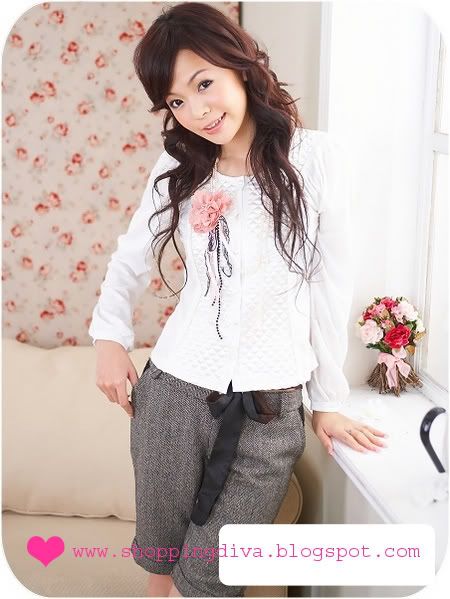 Code:40(top)
Measurements: L:51 Ch:41 W:38
Price:$23.90
For all colours pls click
here
click me to view more pics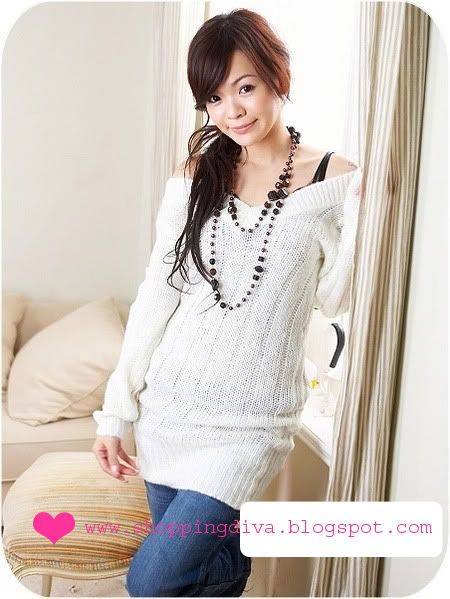 Code:46 (sweater)
Measurements: L:85 Ch:44 W:40-46
Price:$25.90
For all colours pls click
here
click me to view more pics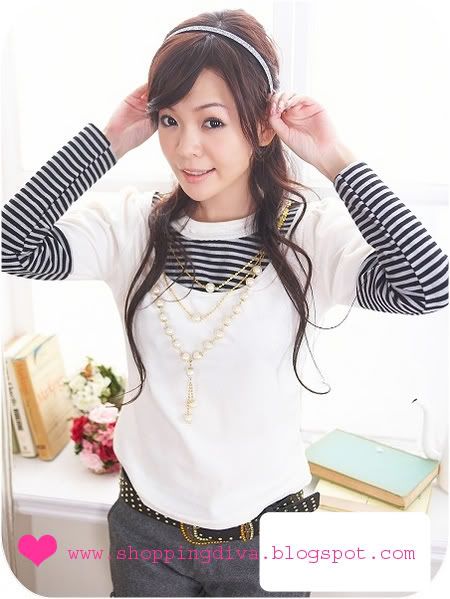 Code:48 (fake 2 piece top)
Measurements: L:55 Ch:43 W:40
Price:$23.90
For all colours pls click
here
click me to view more pics
Code:49(fake 2 piece top)
Measurements: L:60 Ch:43 W:40
Price:$23.90
For all colours pls click
here
click me to view more pics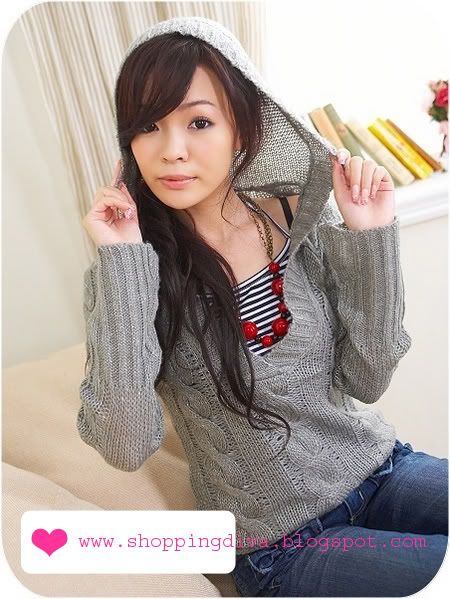 Code:50(outerwear)
Measurements: L:58 Ch:41-46 W:36-40
Price:$22.90
For all colours pls click
here
click me to view more pics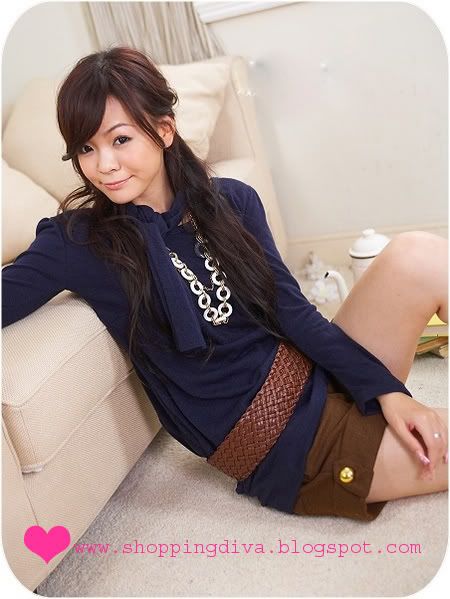 Code:51 (outerwear)
Measurements: L:78 Ch:41
Price:$22.90
For all colours pls click
here
click me to view more pics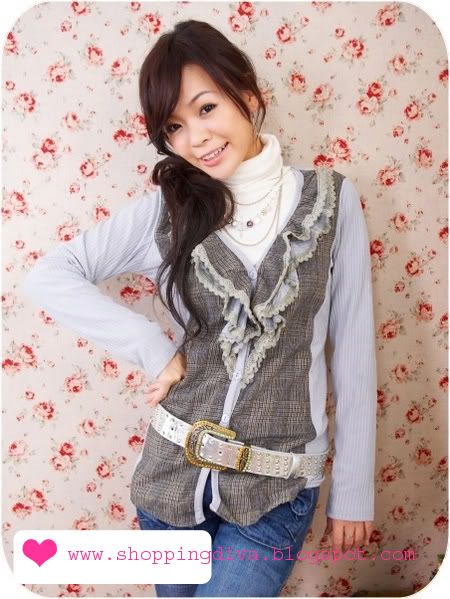 Code:52 (outerwear)_
Measurements: L:59 Ch:43
Price:$22.90
For all colours pls click
here
click me to view more pics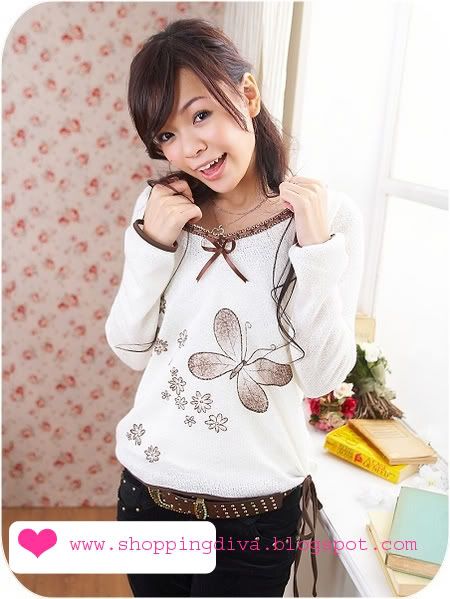 Code:53( sweet top with ribbon)
Measurements: L:59 Ch:45-50
Price:$25.90
For all colours pls click
here
click me to view more pics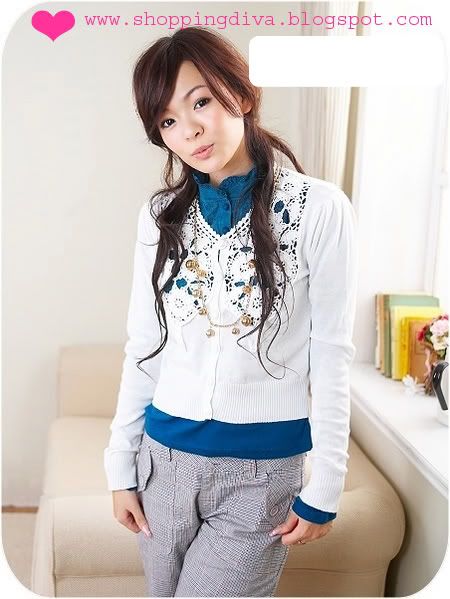 Code:54 (cardigan)
Measurements: L:44 Ch:42
Price:$23.90
For all colours pls click
here
click me to view more pics
Code:55 (sweater)
Measurements: L:55 Ch:40
Price:$22.90
For all colours pls click
here
click me to view more pics
Code:56 (innerwear)
Measurements: L:53-63 Ch:43
Price:$13.90
For all colours pls click
here
click me to view more pics
Code:57 (belt)
Measurements: L:104 Width:3.7
Price:$12.90
For all colours pls click
here
click me to view more pics
Code:58 (skirt)
Measurements: S: L:51 W:27in H:35in / M: L:51 W:29in H:38in
Price:$26.90
For all colours pls click
here
click me to view more pics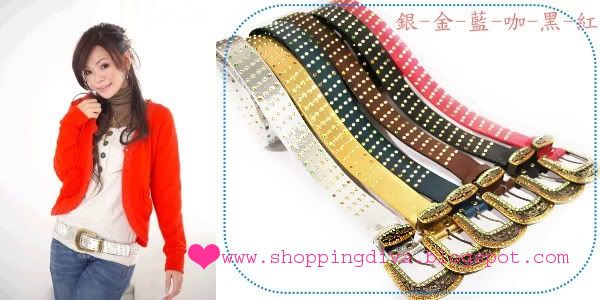 Code:59(belt)
Measurements: L:97 Width:4
Price:$25.90
For all colours pls click
here
click me to view more pics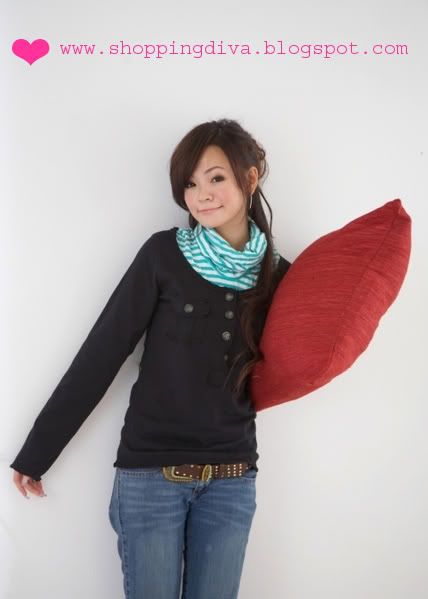 Code:60 (outertop)
Measurements: L:63 Ch:43 W:40
Price:$19.90
For all colours pls click
here
click me to view more pics
Code:61 (top)
Measurements: L:61 Ch:43 W:47
Price:$23.50
For all colours pls click
here
click me to view more pics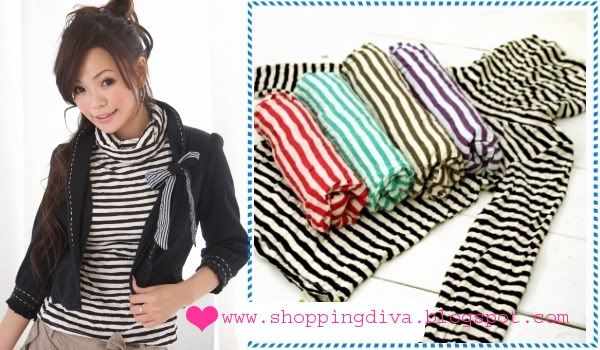 Code:62(outertop)
Measurements: L:50 Ch:32-36in W:39
Price:$15
For all colours pls click
here
click me to view more pics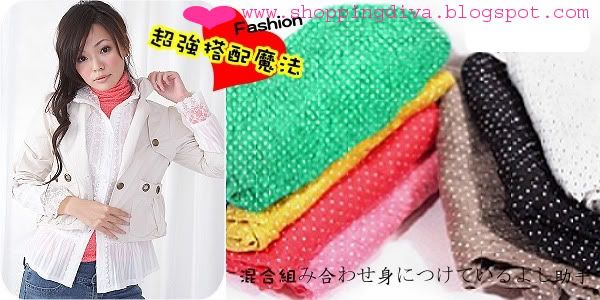 Code:63 (inner top)
Measurements: L:58 Ch:42
Price:$10
For all colours pls click
here
click me to view more pics
Code:64
Measurements: S: L:42 W:27in H:34-35in/M: L:43 W:29in H:36-37in/L: L:44 W:31in H:37-38in
Price:$27.90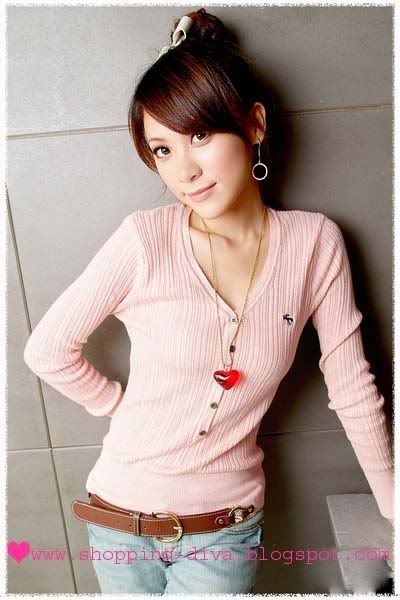 Code:65
Measurements: L:22in Ch:32in W:26in
Price:$23.90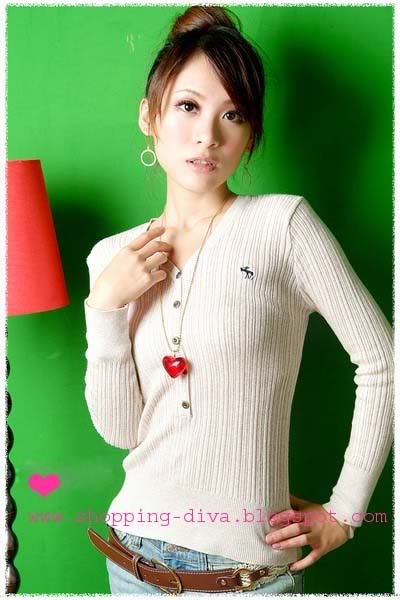 Code:65
Measurements: L:22in Ch:32in W:26in
Price:$23.90
Code:65
Measurements: L:22in Ch:32in W:26in
Price:$23.90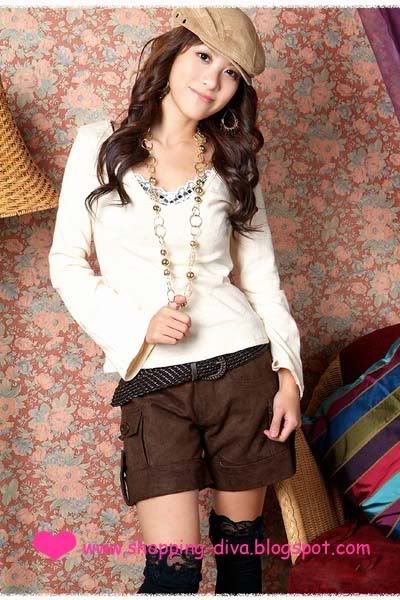 Code:66 (pants)
Measurements: S: L:13in W:28in H:38in / M: L:13in W:30in H:40in
Price:$25
Code:66 (pants_
Measurements: S: L:13in W:28in H:38in / M: L:13in W:30in H:40in
Price:$25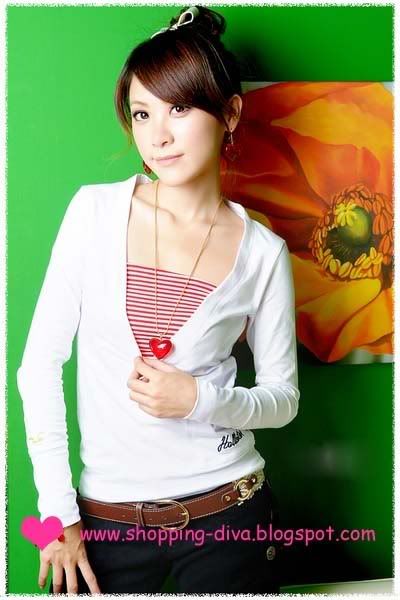 Code:67 (hollister brand tee)
Measurements: L:19in Ch:32in W:28in
Price:$24.90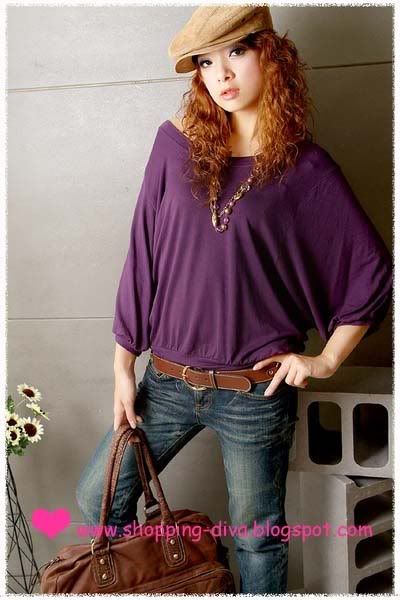 Code:68
Measurements: L:22.5in Ch:32in W:46in
Price:$23.90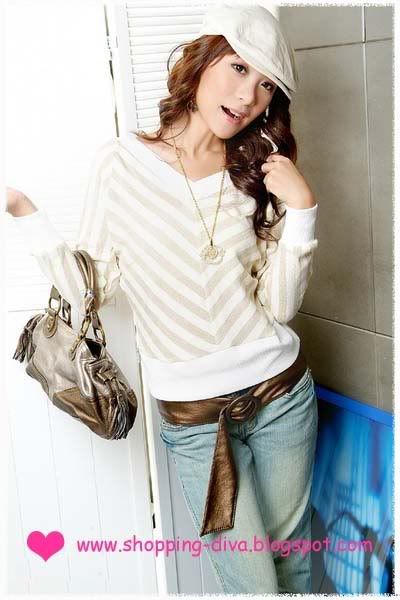 Code:69
Measurements: L:22.5in Ch:36in W:32in
Price:$24.90
<3 12:26 PM;
|